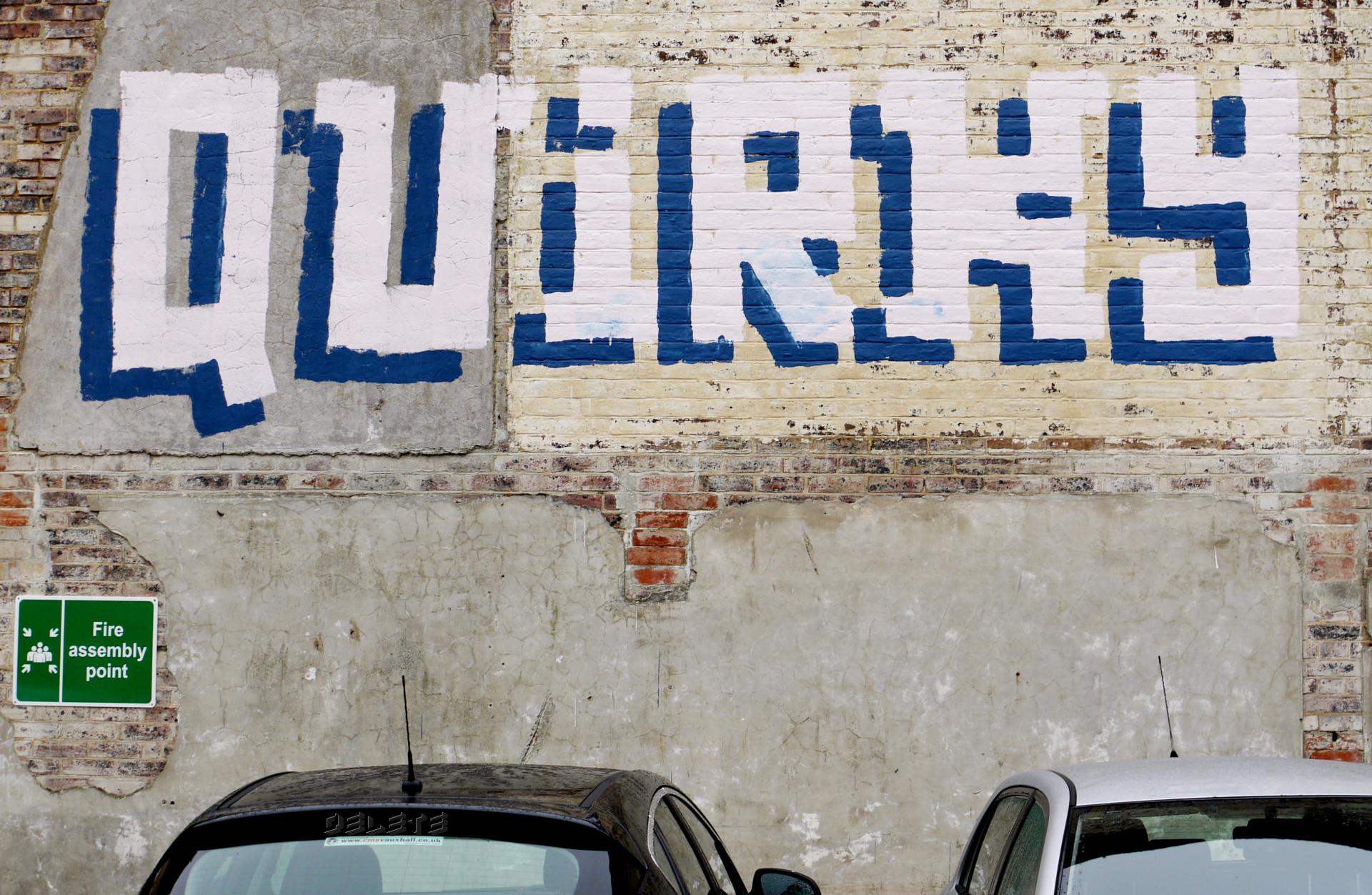 I moved around quite a bit before ending up in our nation's capital and became attached to each place I unpacked my suitcases. D.C. isn't New York City. D.C. isn't Berkeley. And D.C. is certainly not Lima. I've been here for five years, but I still miss the excitement of The City, the beauty of the Bay Area and the challenges of Peru. HOWEVER, I've grown to appreciate this metropolis for what it is. There's a lot of curious stuff going on here, too—I just had to dig a li'l deeper. This guide is for the hodgepodge of residents who, like me, need more adventure in their lives. In no particular order, I give you the top quirky, off-beat (sometimes free, always fun) things to do in D.C. (before you die/escape):
Sporty Things
Food and Drink Things
Only in D.C. Things
Weird Things
Nerdy Things
Music, Art, Theatre Things
Relaxing Things
Awesome Things
The Best Food in D.C.
Outside and Around D.C.
Active, Sporty, Outdoor Activities in D.C.
Food and Drink in D.C.
Things you can ONLY do in D.C.
Politicians vs. Press Spelling Bee: It's ridiculous as it sounds. Link here $
Congressional Baseball Game: Ditto. Link here
Malcolm X/Meridian Hill Park drum circle: Does your heart beat to the tune of a different drum? Do you wear your dreadlocks with pride (and beads)? Do you enjoy balancing on a tight rope? If that sounds like you, check out the drum circle. If not, bring a picnic blanket, some snacks and your sunglasses—it's the HBO of people watching. Link here
Get a library card from the Library of Congress: #nerdcred Link here
The most famous graves in the D.C. area: Smell that? It's existential dread, and it is STRONG. Link here
Watch a Supreme Court trial: YOU GET TO BE IN THE PRESENCE OF THE RBG! Link here
Presidential debate watch party: Drink heavily. Shout expletives at the screen. Gravely offend the Republican at the next table. Exasperate and annoy the Democrat at the end of the bar. Oh, and watch the candidates debate. It's a D.C. thing. Link here
D.C. Underground Comedy show: Laugh till it hurts and then keep on laughing because life's too short to be a fuddy duddy. Pro tip: don't sit in the front unless you want to be heckled by the performers. Link here Also check out Capital Laughs Link here $ and Press Play Improv Link here $
Easter Egg roll: Unfortunately, there's no Chinese food involved. I know. I don't get it, either. Link here
Learn how to fly fish off a building in Arlington: Nothing could possibly go wrong. Links here and here
Take a spin on the Capital Wheel: It's wheel fun! Link here $
Fourth of July on the mall: You can't get more American (or sweatier) than this. Brave the crowds and the stifling humidity to experience Washington at its most patriotic! Link here
Changing of the guard, Arlington cemetery: No snark for this one. It's quite lovely. Respect. Link here
Sunset at Gravelly Point: Bring a blanket + picnic fare and enjoy the sherbet-colored sunset as it illuminates the low-flying planes. * le sigh * How romantic! Link here
Inauguration: You can get tickets via your representative! * fingers crossed * your candidate wins. Link here
All the monuments: Walk 'em at day AND at night before calling yourself a true Washingtonian. (Kayaking the monuments and seeing them from the water is also an option!)
Tree lighting/Menorah lighting ceremonies: Stand out in the freezing cold to watch someone flip a switch! Links here and here
West Wing Tour: Sadly, it's nothing like The West Wing. I know. * sobs *
White House Correspondents Dinner: Where journalists, politicians and celebs mingle, and there is no conflict of interest whatsoever, uh huh. Link here
Capitol and White House Tour: Book your tickets early. Link here
Protest something: Unless you work for the government or a strict NGO or the press. Then don't. Link here
Tour of the Pentagon: Check it off your To Do list and then go visit the bra tree. Link here
White House Garden tour: Boring but pretty and one of those D.C. things-to-do. Link here
Climb to the top of Washington Monument: You can live in D.C. your entire life and never make it to the top of the Washington Monument. Put it on your to-do list before the next quake shuts it down (again). Just promise me you'll leave your selfie stick at home—don't be THAT person. You can (and should) get tickets online. Link here $
George Washington's Birthday Parade: Where do you live again? That's right, show some respect! Plus, the volunteer fire department is usually in attendance. Interested now? Link here
D.C. Jail Book Club: Everyone needs books in their lives! Link here
Open Walls Initiative: Pain the town red—literally. Add your graffiti to these sites, legally! Link here
Meet RBG (sort of): Check it out Link here
Rosslyn's Stonehenge: Drama once a year. Link here
National Groundhog: Potomac Phil gives Punxsutawney Phil a run for his money. Skip the drive to Pennsylvania and celebrate Groundhog Day in DuPont! Link here
Let your leaves down: That crazy day when all the ginkgo leaves fall. Link here
Truly Weird Things to do in D.C.
For the Intellectuals (aka Nerdy Things to do in D.C.)
Music, Art, Theatre in D.C.
Relaxing Things to do in D.C.
Cool, Awesome Things to do in D.C.
BONUS: The Best Food (According to Me)
Sandwiches: Secret Sandwich Society in Richmond, VA
Waffles: Open City chai waffles in Woodley Park
Korean BBQ: Honey Pig in Falls Church
Cupcakes: Georgetown cupcake
Themed bar: Bonfire
Dumplings: Bob's Soup Dumplings
Doughnuts: Astro Donuts (go right before closing for free doughnuts with your purchase!)
Burger: Rebellion korean burger
Milkshake: Ted's Bulletin
Vietnamese: The Four Sisters in Falls Church (don't go to their other chains, poor quality)
Chicken and waffles: Founding Farmers (after 11 a.m.)
Crab Cake:

Dennson's Grocery

in Colonial Beach
Coffee: Killer ESP and/or Cafe Tryst
Karaoke: Hill Country
Diner: Silver Diner in Arlington
Cool Stuff to do Outside and Around D.C.
Oftentimes, the best way to appreciate D.C. is to leave D.C. Let's face it, the weather is only nice for a few weeks (if that) in the spring and fall, but even that's ruined by the multitude of tourists who don't understand crosswalks and can't figure out that they need to STAND ON THE RIGHT. If you're a little wound up from all the crazy (tourists/politicians/press briefings/take your pick) then get out of town and head to:
Have recommendations? Advice? Cautionary tales? Message me at news@mbloudoff.com or via twitter.