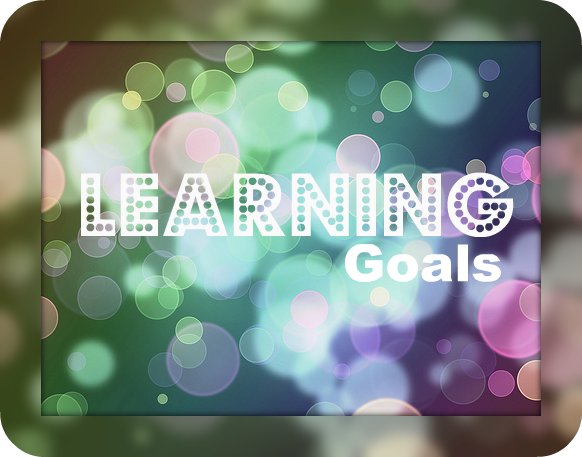 Life is all about trying new things and connecting with different people. To put this mantra into practice, I learn a new skill(s) every month. Learn with me!
2022
Jan: Graft a cactus
Feb: Arm knit
March: Care for aquatic snails
April: Square-foot garden
May: Strut in stilettos
June: Can jelly
July: Puppy training
August: Bleach hair
Sept: How to play hearts & spades
Oct: How to play pickleball & tennis
Nov: How to top rope
Dec: Make an iPhone app
End of the Year Wrap-Up
Pied my husband in the face during our wedding ceremony
We were the northernmost people in the United States for 5 minutes!
Bred and sold snabies
Made a champagne tower
Joined Bumble and made new friends
Pulled off the most awesomesauce backyard wedding
Enjoyed the heck out of my bachelorx party
Started a landscape design business
Paddled through bioluminescent plankton
Became a vegetarian
Braved a boudoir shoot
Drank from a glacier
Started taking nutrition seriously
Went ice climbing in a crevasse
Coached under 8 soccer. Go Team Portugal!
Hosted our street's annual BBQ
Learned how to lasagna garden
Created an LLC—Mollie Makes It LLC
Went to a mehndi party!
Traveled Alaska and saw: puffin, humpback whale, porpoise, orca, otter, back bear, eagle, lemming, snow bunting, greater white front geese, phalarope AND A POLAR BEAR
Grew SO much rhubarb, string beans, sweet peas, snow peas, soy beans, fava beans, trombocino squash, spaghetti squash, strawberries, raspberries, blackberries, rosemary and arugula
Fed 94 families with our garden
Canned sweet pickled radishes
Visited a Mormon temple
Attended a native Alaskan whaling ceremony
Nibbled fermented whale blubber and meat
Lead a mental health support group
Started the wave
Learned how to square foot garden
Graduated from Foster Parent College
Got ordained
Officiated the marriage of two amazing humans!
Visited the Nevada side of Lake Tahoe
Adopted THE CUTEST PUPPY IN THE WORLD!
Was at the concert where Lizzo played the Dolly Madison crystal flute for the first time in HISTORY
Started an Etsy page
Fostered kittens and a puppy
Hosted a garden party
Joined Bumble and met some new friends
2021
Jan: Learned everything about tree pruning
Feb: Learned everything about brown rot
March: Learned how to take care of guinea pigs and bunnies
April: Learned how to grow a garden
May: Learned how to plant Virginia natives
June: Learned how to build solar chandeliers
July: Learned how to eradicate vine borers
Aug: Learned how to build a mini greenhouse
Sept: Learned how to take care of aquatic snails
Oct: Learned how to cycle a fish tank
Nov: Learned how to grow moss
Dec: Learned how to plan a backyard wedding
End of the Year Wrap-Up
Carried all the bags from the car to the kitchen IN ONE TRIP
Was plant mom to 176 plants
Ate a paw paw
Adopted 25 aquatic snails babies (snabies)
Adopted 12 fish
Fostered 14 kittens
Rescued two cats, three guinea pigs and a bunny
BECAME AN AUNT to the most adorable baby boy ever!!!!!!
Coached an under 8 soccer team. Go Belgium!
Planted a garden
Harvested my own vegetables and fruits
Hosted a block party for everyone on our street (in the lull before delta)
GOT VACCINATED TWICE AND BOOSTERED, WOOT
Donated blood and platelets
Prioritized my mental health over work (BIG step for me)
Learned how to properly prune trees and bushes
Built a mini greenhouse and solar chandeliers
Stayed in a hobbit house
Tried a dozen varieties of apples and ranked them
Went to my first cidery
Thrifted an entire home gym
Turned our house into a home
Learned how to grow moss, eradicate vine borers and deal with brown rot
Signed up to take foster parenting classes
Started visiting all the counties in Virginia
Joined a local gardening group and LOVED IT
Got into the Buy Nothing group and LOVED IT
Had our wedding venue cancel (for the third time)
Planned a backyard wedding
Started replacing invasive plants with Virginia natives
Built an indoor pond and waterfall out of a clawfoot tub
Thrifted LIKE A BOSS
Crafted LIKE A BADASS
Shot a snow photo shoot
Went apple picking
Dressed up as Ted Lasso for Halloween
Created a circus-themed fish tank
Started a virtual support group.
Sent really thoughtful Christmas presents
Read 13 books
Played a ton of cell phone games to relax
Saw all the Matrix movies
Watched all the Disney+ Marvel TV shows
Learned how to cycle a fish tank
Learned how to take care of the following plants: prayer plant, hosta, creeping jenny, corn plant, parlor palm, monstera, song of india, pilea, philodendron, christmas fern, aluminum plant, wandering jew, zz plant, snake plant, fiddle leaf fig, tick flower, pinstripe calathea polka dot plant, purple heart plant, lithops, cameleon plant, banana plant, escargot begonia, begonias, rattlesnake plant, parlor palm, bromeliad, etc.
Planted aquatic plants: java lace fern, anubias coffeefolia, parrot feather, hornwort, anubias barteri, ludwigia natan, rotala colorata, marimo moss, banana plant
2020
Jan: K-pop dance
Feb: Taking care of neonatal kittens
March: Jazz dance
April: Cat first aid
May: Stop motion animation
June: Quechua
July: Fabric painting
Aug: Spanish
Sept: Airbrush painting
Oct: Learned about mortgages
Nov: Learned how to play chess
Dec: Learned how to use a compass
End of the Year Wrap-Up
PLANNED A BADASS WEDDING!
Rescheduled said badass wedding.
Planned a SECOND (and hot air balloon!) wedding.
Married the most amazing person in the multiverse.
Learned useless information about eyelash styles and wedding train variations.
Featured in TWO podcasts (along with the fiancé).
Interviewed by Montreal's biggest radio station.
Achieved INBOX ZERO!!!!!
Completed a stress test and passed with flying colors.
Worked out 302 times.
Averaged 62 pushups per week.
Hardcore social-distanced for 206 days straight (March 7-Sept. 29). And then regular social distanced.
Did not plummet into a hole of despair (mostly).
Took dance classes and LOVED it (before the crazy).
Learned how to play chess and use a compass.
Painted wedding dresses.
Studied Quechua (a language native to Peru, Bolivia and Argentina).
Learned how to navigate the healthcare system in Spanish.
Practiced macro photography.
Invested $$ for retirement and felt AWESOME about it.
Fostered cutie cute kittens!
Amended my taxes.
Read 41 books.
Bought the best bike ever and named her Lark.
Created a podcast logo.
Baked cakes. Lots of pretty cakes!
Practiced being more patient with myself.
Sunset-ified my hair.
Wrote a catchy tune.
Finished: Man in the High Castle, The 100, Lost, The Queen's Gambit, Agents of Shield, The Good Place, Unbreakable Kimmy Schmidt
Tried hypnotism.
Learned how to cut hair.
Built a cat tree… out of a tree.
Held two photo shoots for milk bath photographs.
Made a 5-minute stop motion animation with Greg.
Learned how to give cats their shots.
Had an awesome photo shoot for smoke photography!
Set up a green screen and had a powder portrait shoot.
BOUGHT A HOUSE!
Thrifted stuff online for said house LIKE A BOSS.
Hardcore appreciated my friend family who supported me through all the awful. They are amazing.
2019
Jan: financial planning
Feb: middle splits
March: wood carving
April: paper making
May: Adobe Premiere
June: hula hooping
July: tying a tie
Aug: bike riding
Sept: roller skating
Oct: bound lotus pose
Nov: grant application writing
Dec: teaching cake decorating
End of the Year Wrap-Up
Ate barracuda (while singing the song, of course!).
Drank freshly made piña coladas in Belize.
Howled at the super blood wolf moon eclipse.
Trained with a parkour master.
Spoke at three journalism conferences.
Finished a crossword puzzle.
Learned how to tie a tie.
Mastered the bound lotus pose.
Cuddled a koala.
Poked a wallaby.
Bear-hugged a kangaroo.
Photographed a kookaburra AND the endangered cassowary.
Survived moving apartments.
Ate baby bees (they taste like teriyaki chicken!).
Visited my final continent—I've been to all seven now! BOOYA!
Met my dog niece, Mia, for the first time.
Taught Lexie how to ice skate.

Rescued a hawk in Florida.

Penned my first articles for the New York Times and The Washington Post.
Sold my first custom-made cake!
Taught my first cake decorating class!
Sweated (a lot) at my first hot yoga class.
Pied the Significant Other in the face in front of the Sydney Opera House.
Ate camel, crocodile, black ants, Balmain bugs, quandong, barramundi and wallaby.
Donated platelets to help cancer patients.
Founded a support group for people with anxiety.
Was profiled (along with the SO) in The Washington Post.
Walked across an entire country.
Biked across a (different) country!
Taught high school students how to ace the SATs.
Volunteered at the Humane Society and loved every minute of it!
Grew DiverseSources.org, expanded our outreach and made a difference.
Practiced being more patient with myself.
Read 69 books.
Played the digeridoo.
Fostered two adorable and eager kittens.
Taught a Freelancing 101 class.
Baked cakes. Lots of pretty cakes!
Biked 40 miles down the WO&D Trail!

Touched a giant clam and kept all 10 digits.

Proposed to Greg on a zero-gravity flight.
Did NOT vomit on the aforementioned zero-gravity flight.
Explored SIX new-to-me countries.
Asked my best friend to be my maid of honor.
Survived the initial wedding planning horrors.
Took an overnight train.
Kissed on top of the Seattle Space Needle.
Hit the bulls eye in axe throwing.
Played archery dodge ball and didn't lose an eye!
Held a plank for 5 minutes.
Was "discovered" as a hair model.
2018
Jan: pyrography
Feb: traveling by myself
March: songwriting
April: embroidery
May: archery
June: mosaics
July: blackout poetry
Aug: folded book art
Sept: textbook writing
Oct: pole vaulting
Nov: cement art, fashion photography, face paint
Dec: decorative pie baking
End of the Year Wrap-Up
Took a class on Buddhism.
Saw an elephant, giraffe, lion, leopard, buffalo and hippo in South Africa.
Experienced Hamilton!
Hosted a Friend Speed Dating for Women event.
Created TWO public art installations.
Watched for the first time: Die Hard, Jurassic Park, Terminator.
Used CRISPR technology to alter butterfly DNA.
Cut a bike in half.
Ate Ethiopian food IN Ethiopia.
Had my first artwork exhibition at Rhizome DC.
Read 57 books.
Taught a Freelancing 101 class.
Ate springbok.
Tasted zebra.
Created a themed cat calendar.
Cleared the bar in pole vaulting.
Took a class on Hinduism.
Co-wrote a college journalism textbook.
Explored ancient Mayan ruins in Mexico.
Wrote new songs.
Drew 52 greeting cards.
Rescued two stray kittens.
Baked a BUNCH of creative cakes.
Built a mannequin light.
Hiked barefoot in Kauai.
Filmed paint-throwing in slo mo.
Dabbled in entropy photography.
Taught our cats to high-five, push a shopping cart and play the piano.
Volunteered with ECDC, helping immigrants get healthcare.
Made HUGE progress on the middle splits.
2017
Jan: study Spanish
Feb: master the handstand
March: painting with water colors (here, here, here, here and here)
April: aerial silks
May: outdoor rock climbing
June: sew a quilt/acroyoga
July: aerial lyra
Aug: learn how to take care of kittens
Sept: teach kittens circus tricks
Oct: learn how to build bots
Nov: macro photography
Dec: night photography
End of the Year Wrap-Up
Mastered a backbend.
Learned to flip in aerial lyra.
Punched a guy in muay thai.
Hosted a jello wrestling match.
Won a pie eating contest.
Swam (aka floated) in the Dead Sea.
Donated 25 units of blood/platelets to people in need (the maximum allowed!).
Won an argument in Spanish while traveling in Cuba.
Taught the Freelancing 101 class at a local community college.
Saw the Northern Lights in Iceland.
Learned what cold really is in Oslo.
Took kittens on a plane ride!
Visited all the (free) museums in D.C.
Read 53 books.
Invented a Zombie Apocalypse Survival Course.
Ate sheep brain (tastes just like meatloaf!).
Lost my appendix.
Awarded the MJ Bear Fellowship.
Visited five different countries.
Ate putrid shark.
Noshed on puffin.
Tried whale (not endangered!).
Snacked on fish jerky.
Devoured monkfish skewers.
Swam in a geothermal pool.
Drove in the snow(storm) for the first time. *shudders
Launched DiverseSources.org!
2016
Jan: study psychology
Feb: try improv
March: cake decorating
April: unicycling
May: learn Adobe Illustrator/master the splits
June: rock climbing/taxidermy
July: body marbling
Aug: glass blowing/bull riding
Sept: plane flying/cheese making
Oct: lock picking/hair dying
Nov: scuba diving
Dec: flying trapeze
End of the Year Wrap-Up
Perfected my Monty Python silly walk.
Learned to ride a unicycle for 35 feet without eating the pavement!
Flew a plane AND conquered my fear of heights.
Made cheese out of belly button yeast.
Took a road trip to Intercourse, PA.
Checked off all 50 states—I've seen America!
Managed to do a flip AND a catch on the flying trapeze.
Ran up the exorcist steps—twice.
Ate fried duck heads. (They taste EXACTLY like fried duck heads.)
Went glass blowing and didn't melt off any appendages.
Road a mechanical bull and took my first jello shot.
Learned how to pick locks. (NOTHING IS SAFE!)
Fell in love with scuba diving.
Taught myself the fine art of body marbling.
Went rock climbing and bouldering and have the calluses to prove it.
Hosted a food fight.
Taught myself how to draw with Adobe Illustrator!
Poynter dubbed me "Cake Wizard."
Did the splits!
Laughed my way through an improv class.
Ate poutine in Montreal.
Conquered the bound lotus yoga position!
Visited the Menstruation Museum.
Dressed up as a zombie and went grocery shopping.
Cut a rug at square dancing night!
Took a tour of the West Wing and the White House all decked out in its Christmas finery.
Ate bull penis and turkey testicles.
Escaped an escape room in record-breaking time!
Went sledding on the Capitol Hill lawn.
Saw Darth Vader at the National Cathedral.
Served bugs at a dinner party.
Taught a social media class to Medill grad students.
Read 82 books.
Hosted a NYE party celebrating with customs from two dozen countries!